June has been scorching with highly-anticipated and quality releases. It's not slowing down because this week we're taking a look at one of the most the hobby's most well-regarded luxury products to drop every year. That's right — Panini is back with 2021 Flawless Football, and it looks to continue its reputation as the cream of the crop.
Oh, and each box comes in a fancy briefcase. It really sets the tone as to what kind of prestige we're talking about.
What to Expect
Cards per pack: 10
Packs per box: 1
Boxes per case: 2
Base
Similar to past years, the base set for 2021 Panini Flawless Football features standard cards and parallels where every single card is accompanied by a gemstone. The parallels include Base Ruby (#/20), Base Sapphire (#/15), Base Diamond (#/10), Base Emerald (#/5), and Base Platinum (1/1).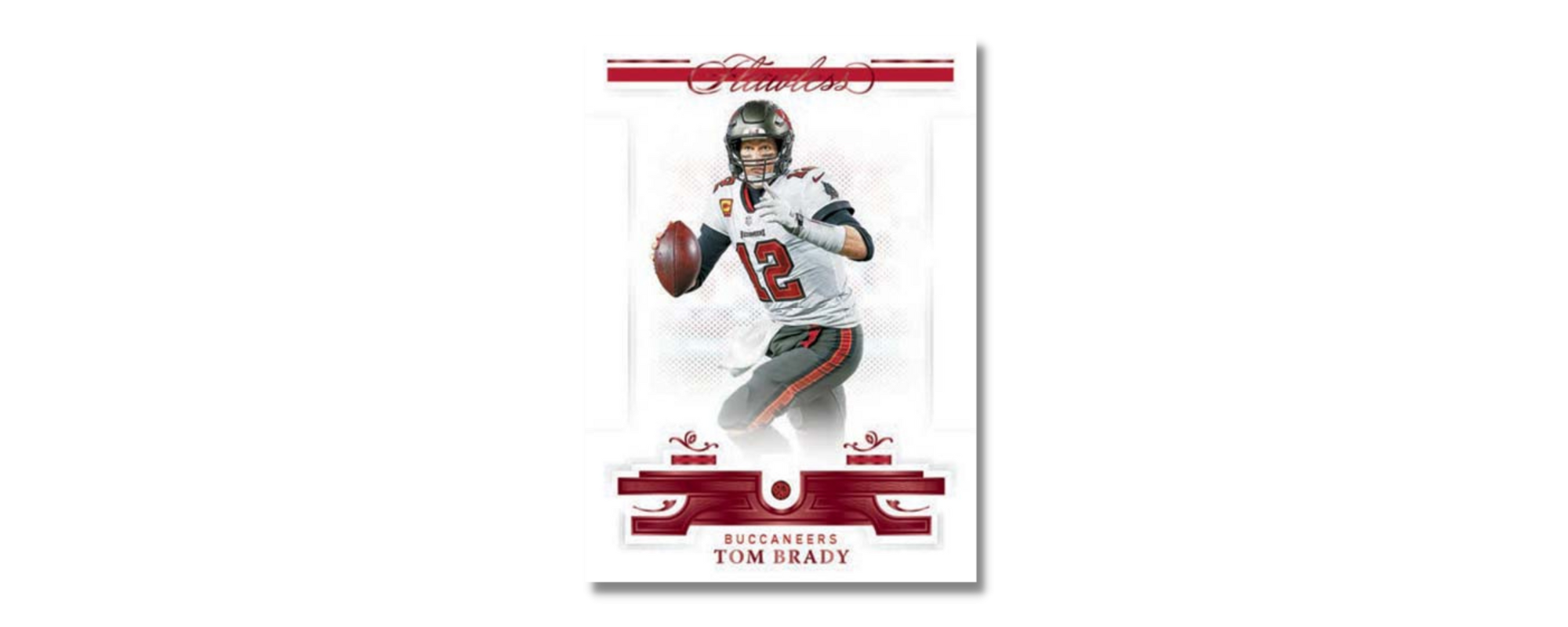 Autographs
With six on-card autographs in each box, you'll get the opportunity to land big hits from stardom-bound first years in Rookie Gem Signatures, to duos of the NFL's greatest players – both past and present – in Flawless Dual Autographs.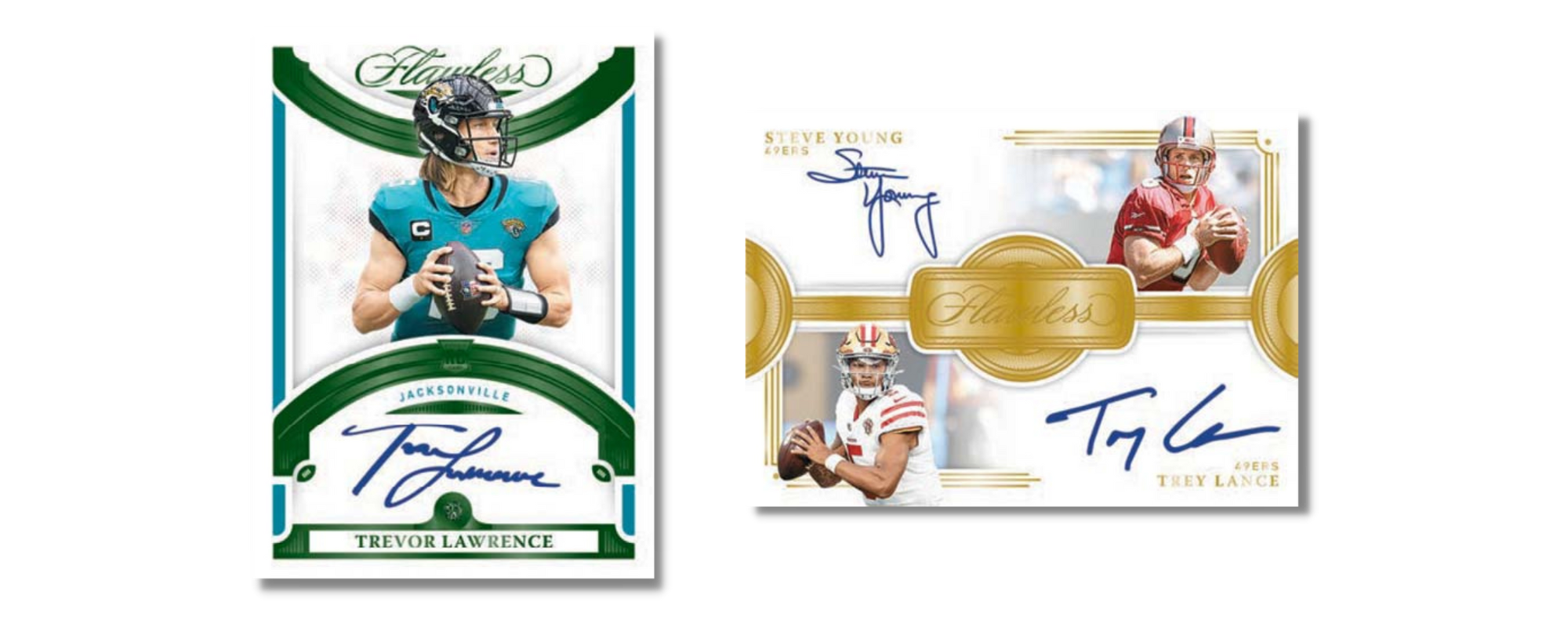 There are some new sets that are going to be very popular with collectors. All-Pro Ink, Red White and Blue Booklet Autographs, and Flawless Performances are three examples of additions Panini has made that look to spice up an already hot product.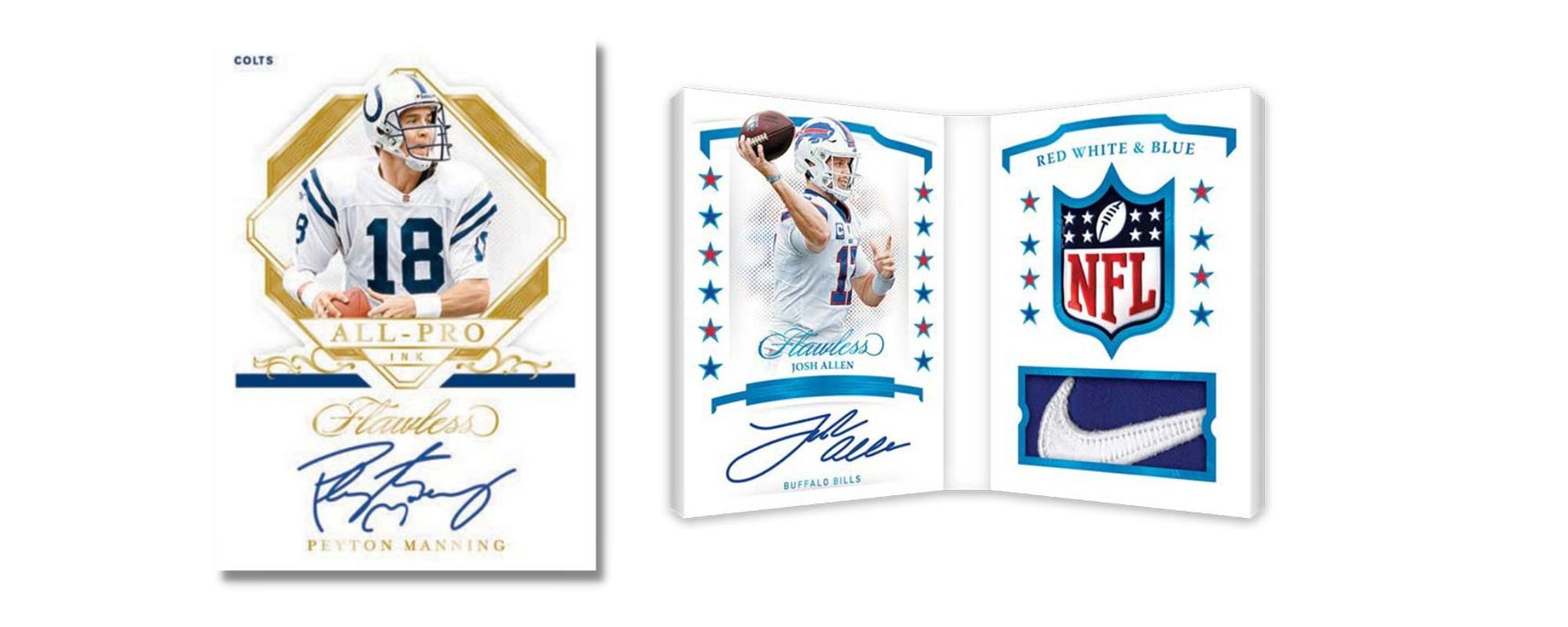 Memorabilia
Last but definitely not least are the memorabilia cards with the chance to snag 2-3 patch inserts in every box. And like the base and the autograph set, Flawless makes sure to show love to all parties involved. Rookies have the Rookie Patch Autographs and Rookie Dual Patch Autographs featuring five parallels including a 1/1 Platinum NFL Shield edition. Veterans get the same treatment with the Patch Autographs and Dual Patch Autographs.
Alright my fellow Loupers, its game time! Panini Flawless Football drops this week, and I hope this preview helped shed some light on why everyone loves watching a Flawless break. So for everyone who'll be hunting Flawless, be sure to share your wins with us on so we can celebrate with you!