Today, lovers of the game played on 94 feet of hardwood get to indulge in one of the more creative and high-end basketball products of the year. Panini Noir is here, and it's as breathtaking as ever. And, it's only right let you know what's in the box this year.
What to Expect
Cards per pack: 10
Packs per box: 1
Boxes per case: 4
Base
While the base set isn't as robust as other releases in terms of individual names, Noir features a fairly hefty 395-base card set. Noir's approach gives notable players several different cards that highlight various aspects of their game. For instance, each player gets their own Association Edition and Icon Edition cards. The parallels include:
Holo Silver – #/35,
Gold – #/10,
Holo Gold – #/5 and
Platinum – 1/1
Inserts
As for additional inserts this year, the Metal Frame returns with several themes such as the Statement Edition and Rookie Statement Edition, Feature Length, Split Screen, Vintage Art, and the debut of SLAM Kicks.

Autograph and Memorabilia
This year's release contains on-card signatures from top superstars and rookies in a number of diverse autographs and memorabilia inserts to chase; however, there are fan favorites you'll want to look out for.
Spotlight Signatures and Sneaker Spotlight Signatures are considered to be two of the more sought-after sets featuring autographs from both top tier rookies like the 2022 Rookie of the Year, Scottie Barnes, and top superstars like Luka Doncic. In addition, Sneaker Spotlight Signatures will look closer at the stars' in-game shoe selections.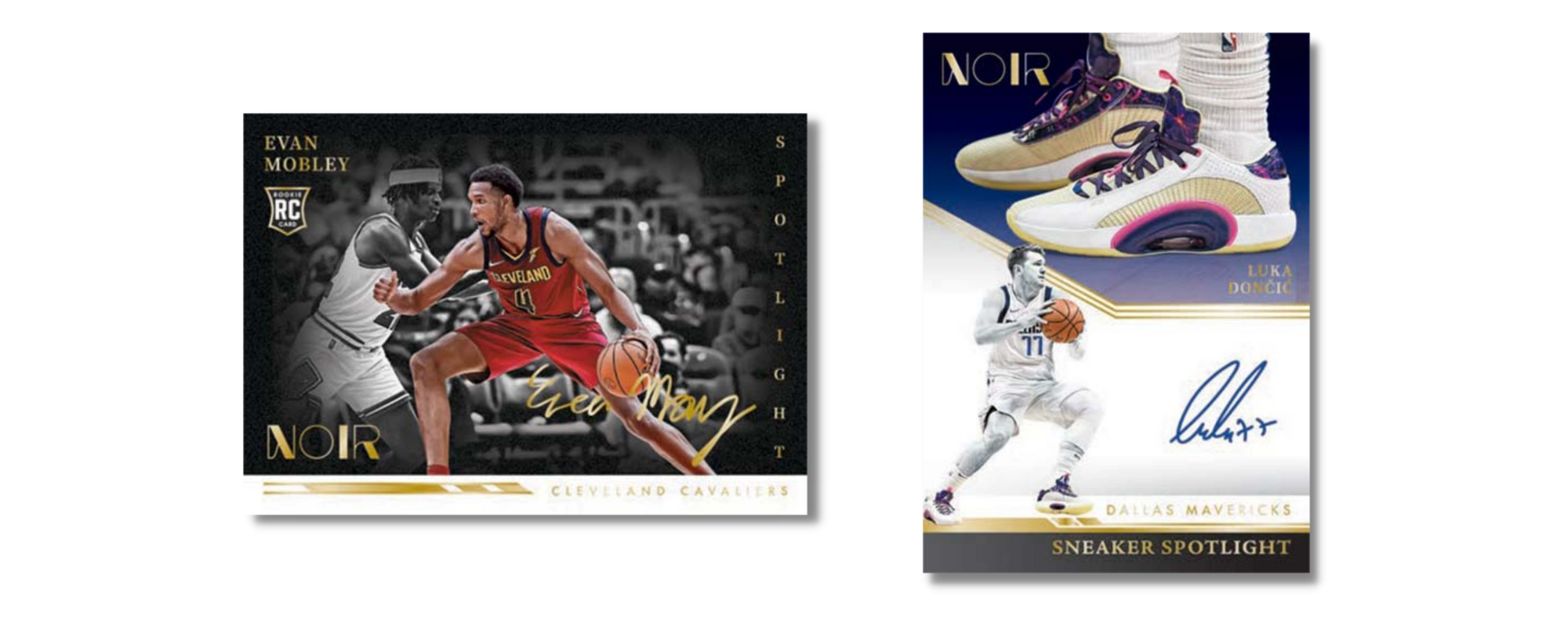 Noir is also deep on memorabilia inserts that feature game-worn jersey cards. Rookie Patch Autographs, Dish Night, Newsreels, and Two Shot Rookie Jerseys all look to give you a piece of each player's on-court attire.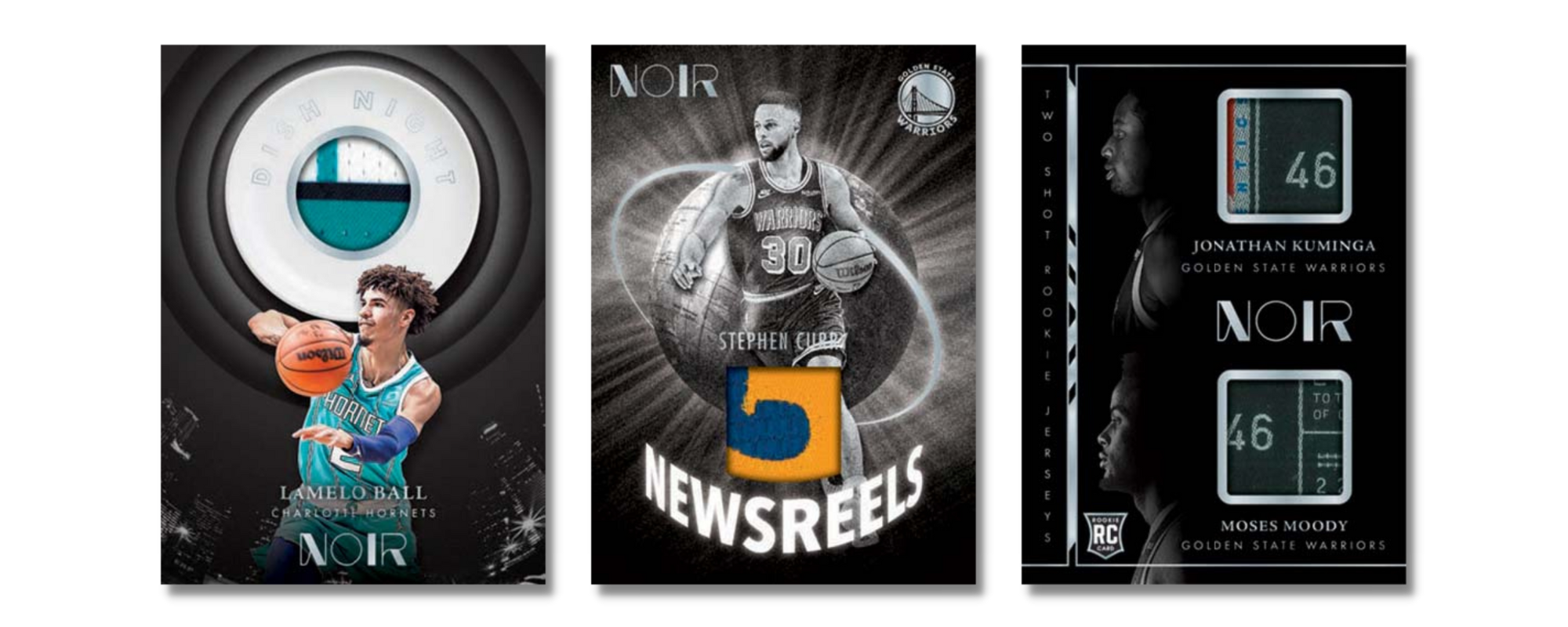 Ultimately, the love for Noir is warranted. Whether you're chasing this highly-touted rookie class or the NBA's elite superstars, this release feels like it has something for everyone and the sets look great. So as always, jump on the Loupe App today to get your hands on Panini Noir, and be sure to share your hits with us so we can celebrate with you in your wins!